rui[N]ew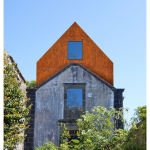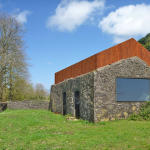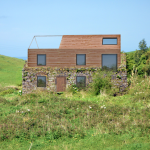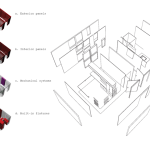 Rui(N)ew is a fabrication project which aims to provide an inexpensive solution for re-inhabiting abandoned ruins. The selection of contrasting materials between the modern panels to the aged walls provides a harmonious balance and reflects our dualistic needs for history and texture, and cleanliness and comfort.
The system takes advantage of streamlined factory assembly sequences to reduce costs and retain a high level of quality, where the panels have multiple functional components integrated into them for quick and easy on-site assembly.
This digital fabrication system allows custom shapes to be built for a variety of sites, while retaining its low cost.
Location : Worldwide
Structure : Cross laminated timber
Use : Vacation housing